Dynamic, high-performing workplace
We believe that work should be interesting, challenging and fulfilling. We encourage our people to be agile and innovative in their approach, to feel empowered to make decisions, and to take ownership for delivering results.
In the last 30 years, our team has grown and changed. Working here means being part of a unique and dynamic organisation. When you join Protea Japan you are joining one of the top 500 high-growth companies in the Asia-Pacific region.
We have over 100 employees and every role plays a part in our everyday success. Our people take pride in the work they do. We strive to treat all our customers and partners as part of our team, and we encourage everyone to embrace our values and adopt our Live Active philosophy.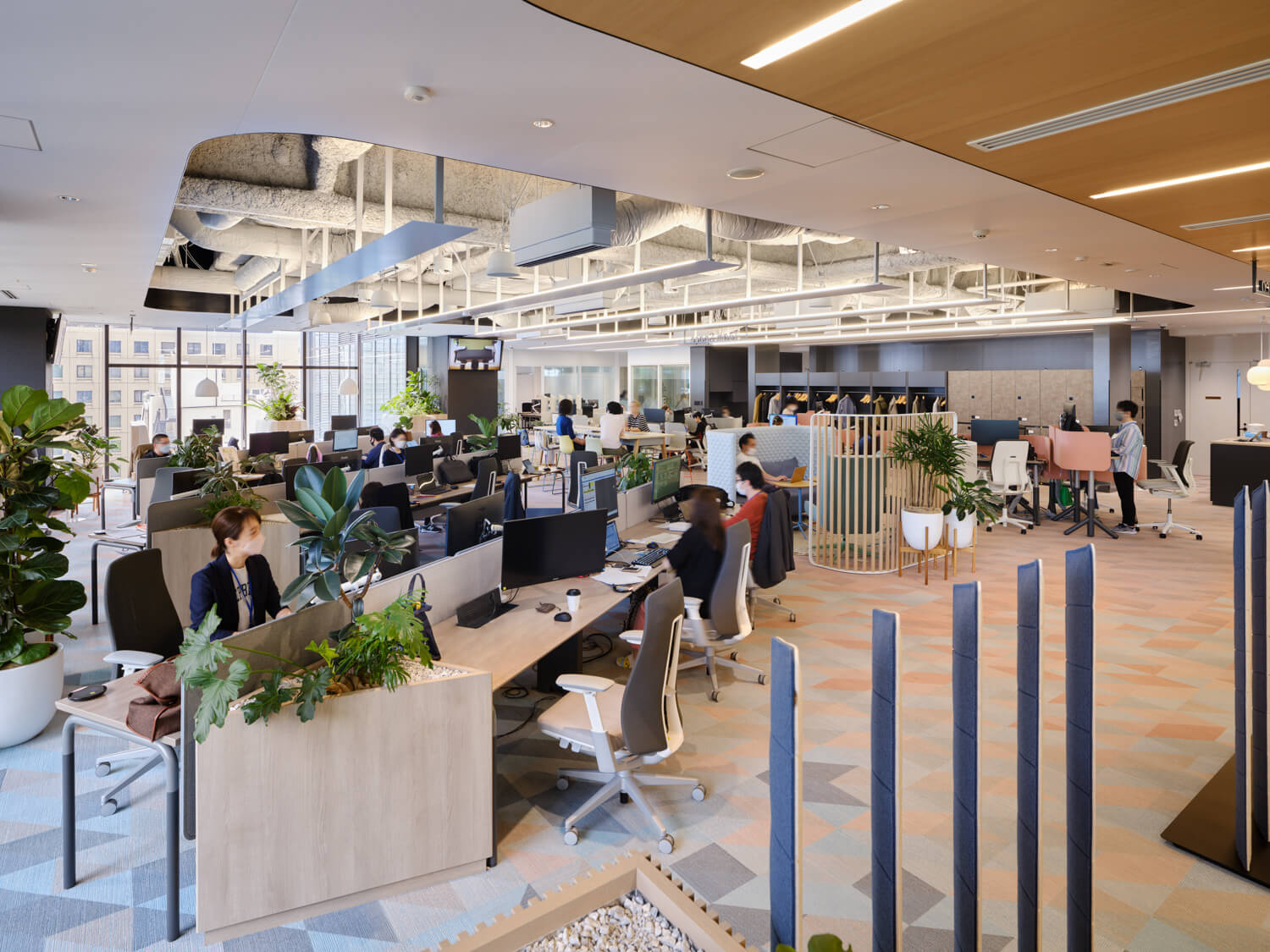 There are many benefits to working at Protea Japan, including flexible working hours, award-winning, modern and comfortable offices in a central Tokyo location, and exposure to a global business market and international partners.
Built on the Live Active philosophy, our mission is to offer quality products to help people make healthier lifestyle choices. Our customers, our partners and our employees are a testament to this passion.
For our own workplace we have encapsulated this in our "Work Active" programme, so that all our people can make the most of our workspace. Protea Japan received the "New Office Promotion Award" (2022 Nikkei New Office Awards) for its modern office design.
The interior was carefully planned to meet LEED and WELL Gold-standard sustainability and ergonomic design features. It is comfortable and practical, with plenty of air and light, while also cultivating collaborative, cross-functional, agile thinking and management processes.
PAID HOLIDAYS
Employees are encouraged to keep good work-life balance and take holidays. We even pay you a holiday bonus to take multiple successive days off so that you can spend quality time with your family and properly relax.
EMPLOYEE DISCOUNTS
Our people are our best ambassadors. The best way to understand the client experience is to try our products for yourself. We therefore offer generous employee discounts on our world-class brands.
SOCIALISING
In the spirit of One Team, we arrange regular informal gatherings to socialise and get to know colleagues better, including free beer after work on Fridays and a summer family BBQ and Christmas event. We also regularly provide free healthy fruit and lunches.
Non-smoking bonus
We actively discourage smoking as a lifestyle habit and pay a monthly bonus to those who sign a pledge to not smoke, ever.
WORK ACTIVE
We have a fully equipped Power Plate studio as well as Power Plate Pulse available for employees to use whenever they want to take a break from their work to stretch and feel reinvigorated.
Keiko Nakagawa
Skin & Beauty Marketing, Active Supplement
Joined March 2010
Saeko Namba
Partner Services
Joined July 2004
Our values play a vital role in how we are working together to create a culture in which everyone thrives.
PROFESSIONALISM
Lead by example: good governance and personal accountability and integrity
INNOVATION
Passion for innovative ideas and technology: ingenuity, simplification, diversification, forward-looking
GROWTH MINDSET
Delight our customers: service and operational excellence, cost efficiency, data-led decision-making
AGILITY
Bring out the best in everyone: challenge the status quo with open minds, focus and speed
ONE TEAM
Exchange ideas and feedback: work as a team, embrace Live Active, care about the wellbeing of our colleagues, partners, customers and society